All-Welded Plate & Frame Heat Exchanger
The all-welded plate and frame heat exchanger is based on the advantages of a detachable plate heat exchanger to make up for the lack of a new tube type of heat exchanger. Similar to the semi-welded heat exchanger, there are no gaskets and can be used in processes requiring higher pressure and temperature. It retains the full countercurrent heat exchange characteristics of the detachable heat exchanger, which is 3-5 times more efficient than the traditional shell and tube type of heat exchanger. Depending on the applications, the plate and frame are divided into three types, undetachable, unilaterally and completely detachable.
| | |
| --- | --- |
| Plate Material | Media |
| Stainless steel Alloy 316L/Alloy 304 | Pure water, Revir Water, Edible oil, Mineral Oil |
| Titanium | Sea Water, Salt Water, Salt Material |
| Ni | High concentration caustic soda |
| Allay C276 | Concentrated Sulfuric Acid, Hydrochloric Acid, Phosphoric Acid |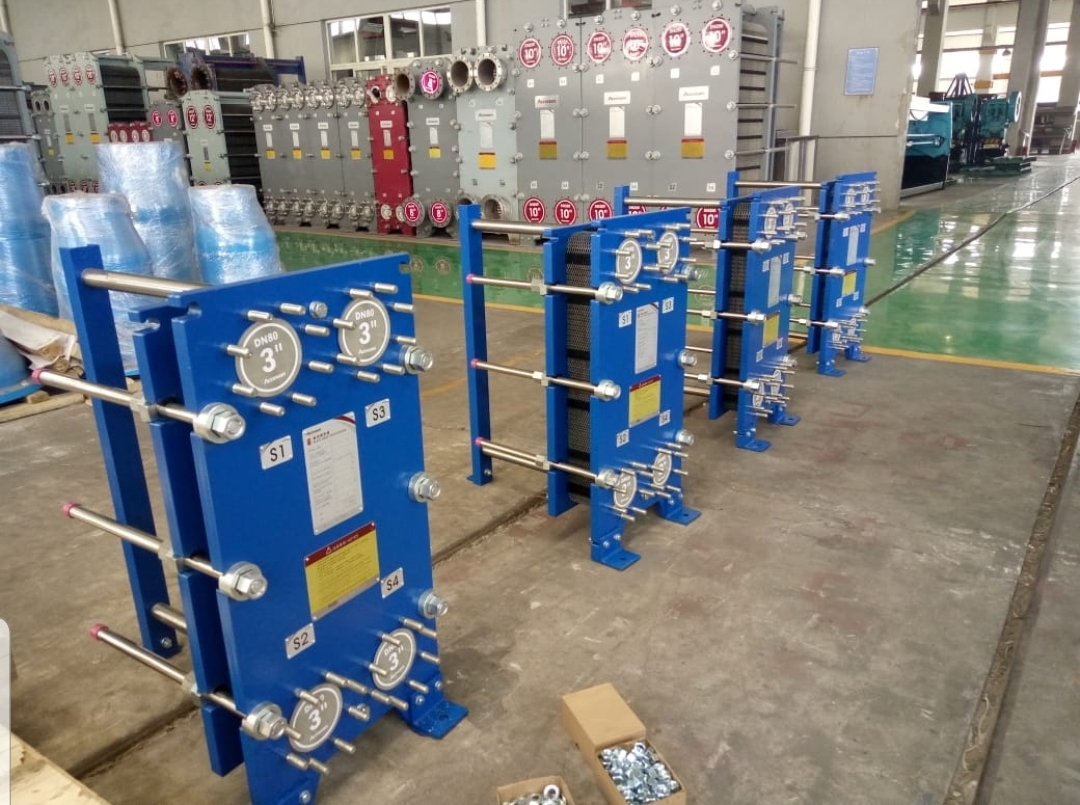 Applications:
Machinery manufacture.
Marine.
Desalination.
Electrical Energy.
Pharmaceuticals.
Food & Beverage
Pharmaceuticals.
Paper Industry.
Refrigeration
Industrial.
Organic Chemical.
Benefits:
Retains the heat transfer characteristics of the detachable heat exchanger.
Low fouling coefficient.
High temperature.
High pressure.
Washable.
No replacement costs of gaskets
Specifications:
Maximum processing capacity: 2500m³/h
Maximum design temperature: 350℃
Maximum design pressure: 35bar
Plate materials: AISI304, 316, 316L, 904L, Titanium, Hasetlloy, Ni, SMO254 etc.
Which certificates are available for the heat exchangers? 
ASME, ISO, AHRI, BV, DNV etc… Case by case certificate was allowed.