Ventum magnetic levitation centrifugal air cooled chiller adopts magnetic levitation oil-free centrifugal compressor which has a ultra performance. The units energy saving rate is as high as 50%. Especially under partial load condition and low cooling water temperature condition, the energy saving effect is much higher than that of traditional units.
Applications
ِVentum air cooled chiller supply economic air conditioning & heating solution for all types of residential, commercial and industrial applications, hotels, office buildings, apartment buildings, supper markets, hospitals, schools and others..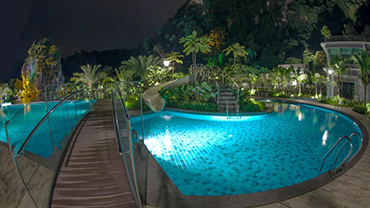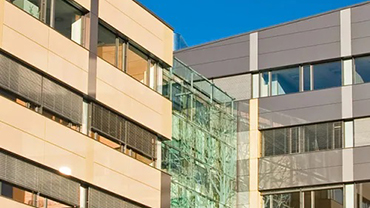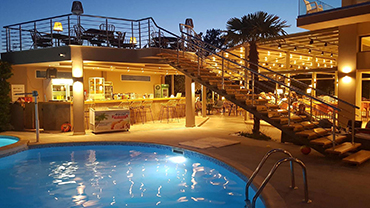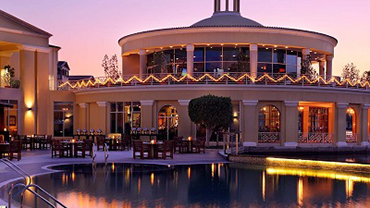 | | |
| --- | --- |
| Model | All magnetic levitation centrifugal air cooled chiller series |
| Cooling capacity | 281~1406kw |
| Power input | 79.5~371.6kw |
| EER | up to 3.5w/w |
| IPLV | up to 6.28w/w |
| Power supply | 380-415V/3Ph/50Hz |
| Compressor type | magnetic levitation oil-free centrifugal |
| Evaporator type | flooded shell & tube |
| Condenser type | air cooled fin tube heat exchanger |
| Water flow | 48~241.8m3/h |
Installation
Air cooled chiller is used in a variety of comfort air conditioning and industrial process cooling applications. The chilled liquid is transported by pumps and pipes that can be connected to fan coils, air handling units and other terminals. It is applied on small to large commercial and industrial jobs and can be used in multiples to form systems reaching several thousand tons of installed capacity.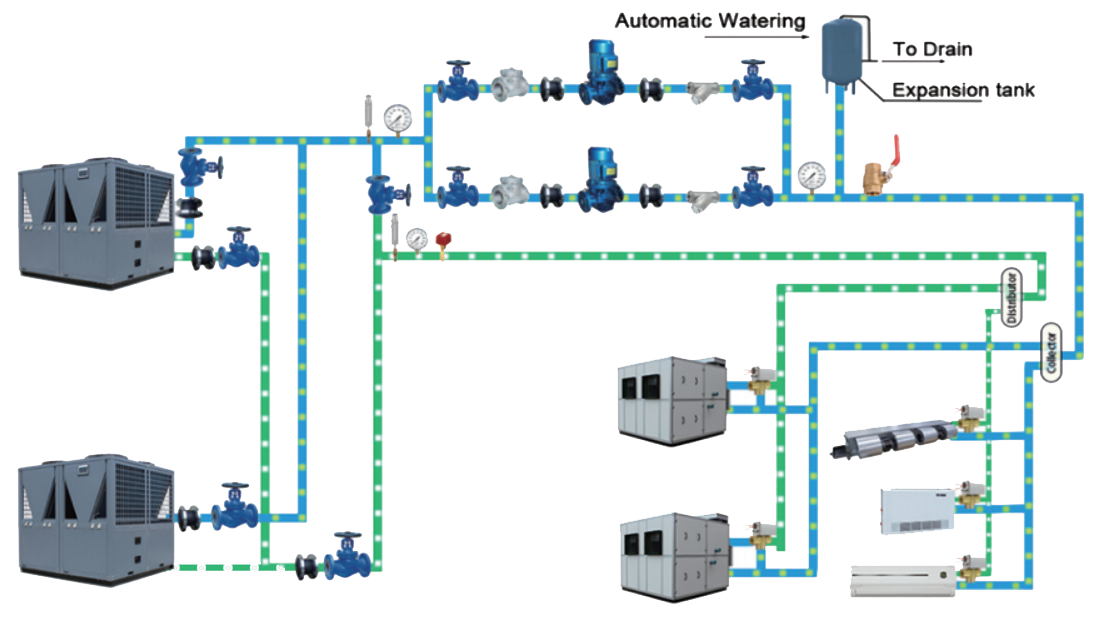 Feature
International famous brand parts.
Most intelligence internet control.
 Lower cost and less maintenance.
 Easy and quick installation.

Factory performance testing.  

Configurable design available.

Most efficient full load part load operation.
We have experienced team of R & D engineers who can customize HVAC solutions according to your project requirements.